Higher Powers
February 6, 2013
If you pressurize sand enough
You soon get something you can see through
Something we call glass.
We use it to encase
Anything of the soluble matter.

With emitters that drive
Like thorns to a rabbits side
Where the underside is left bare
The needle presses through
To inject pain killing toxins
That kill everything between me and you.

Like the societal mesh of opinions and options
That seems to wrap in the patterns of metal
Encasing forgotten memos and broken pencils,
Encasing plastic cages broken by monster hands,
So empty it to the world,
Pour back what is drowned out
And raise from the hells
The heavens you held.

In one breath a thousand words can be said
One life and a story is written
But that story will not be told or read to others
Just another forgotten memo
In a societal trashcan
In the office of a higher power
Energy just encasing and breaking
Back to the raw materials you came from.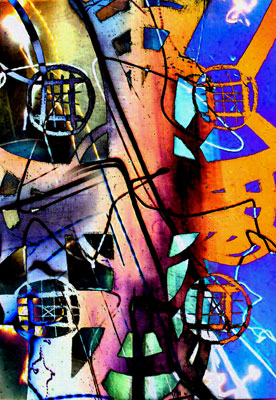 © Caitlin D., Tyler, TX