These Broken Bridges should have stayed abandoned
February 10, 2013
I walk alone in the woods……..
I see an abandoned old bridge…..
I love bridges….

I then walk across this broken and abandoned bridge….. It seems to be fine….
I didn't fall off of it…..Even though it was broken…
I walk some more and I find another one, I walk across it as well……..
Still, this one is fine as well….I didn't fall off of it… It didn't break any more than it was….
This was my last bridge that I shall cross....
For now I am dead, and I regret ever even waking up from my bed, to wonder around in my nearby forest of mine, and to have cross all these broken bridges that SHOULD have stayed abandoned FOREVER!......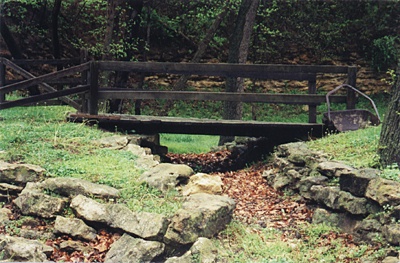 © Crystal B., St. Joseph, MO