Change
January 26, 2013
Snow melts away to spring's flowers.
A blue sky is overtaken by storm clouds, releasing showers.
The clock's hands tick from twelve to one,
The night sky gives in to the rising sun.
Happiness to heartbreak,
To give or to take,
Alive or dead,
From dating to wed.
Haircuts make long tresses into a short and choppy look,
A rough draft turns into a published book.
Rain pours down on a desert filled with drought,
A college student switches his study route.
From a pirouette turn to a side leap,
From wide, alert eyes to drifting asleep.
Reality to pretend,
From a sketch book, to the latest fashion trend.
From love to hate,
curved to straight,
Healthy to sick,
Thin or thick,
Small town to big city,
From elementary ugly to college pretty.
Enemies to friends,
beginning to the end.
Change is good.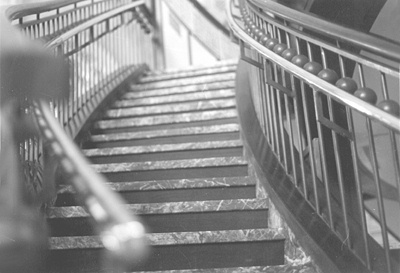 © April P., Marblehead, MA