Jealousy
January 15, 2013
Jealousy
thick curtains
that smother windows
block out unwanted light
of unfamiliar chaos,
Caged.
jealousy is tasteful
bittersweet, on threatening lips
stalking what was
once considered theirs.
Heartbeat's
patterns of thumps
distract a thoughtful mind
a disappointing growl
flaunts familiar fear.
Warnings
rough hands clutch
what they claim to posses
fingers scratching,
Desperate,
craving response.
The odor of copper fills the air.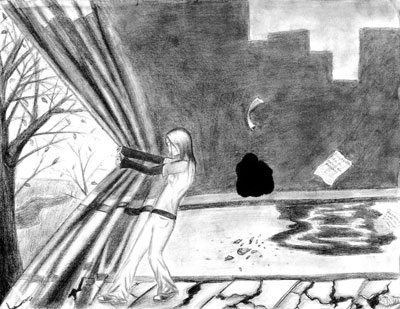 © Willow L., Nevada, IA