Pure?
January 3, 2013
What makes one so?
As pure as driven snow
Not snow that's been driven through
But fresh fallen
Before the rushing feet of children
Completely innocent and care free
But how can this be true?
How can we
As human as you and me
Be as pure as a daisy's petals
Or silver metals
That has been in the fires seven times?
Who over two
Is truly and undoubtedly clean,
Innocent as a babe,
Without ever being like a slave
To the addictions and conflictions?
Without a soul as dark as night
Where there is no light,
Cold and damp as a cave
Where only a slave
To the addictions and conflictions
May preside?
When will it be realized
That it doesn't matter on the size
Of your heart
Or the part
Of you that believes you're free?

When will it be seen
That to be clean
Completely clean
Absolutely clean
Undoubtedly pure and holy
You've got to open your eyes
And realize
That a bath in red
Is the same as a bath in white?
Red as blood
White as snow
And then you'll glow,
Glow like a bride
All dressed in white
White as a dove from above,
Who knows love?
Who's gonna know
unless you let it show
and let them know?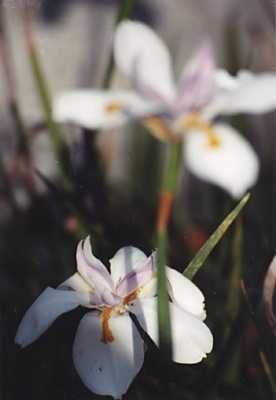 © Rusty P., Balch Springs, TX