Wintertime
November 13, 2012
The soft sound of snow crunching beneath my feet,
And I can't think of any other place I'd rather be.
Snowflakes are falling, sticking in my hair,
As I see my breath in front of me in the cold, brisk air.
Rolling snowballs to have a fight,
I love the way snow reflects the sunlight.
It's a time for red, green and white, not black nor gray,
Christmas, New Year's, birthdays and the holidays.
Boots, hats, scarves, and gloves,
Wintertime is a time for love.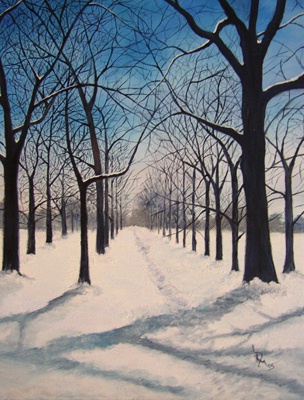 © Lauren M., Scotch Plains, NJ