Hungry Eyes
MAG
November 16, 2012
With a plastic card worth
Much more than it looks,
My brother and I are ready to conquer
What should be rightfully ours.
No one can stop us from our rampage.

We grab a metal cart,
Because the food wins us over.
From sweets and indulgences,
My heart races and throbs!

Cookies crumbled, soda
Sizzled, gummies gushed in a
Melody that played over and over again
Sweetly in our heads.

They easily caught us.
Those con artists who tempt us
With their colorful boxes of reds, blues,
and yellows,
Catchy slogans and jingles.

Beep, beep sang
Our hunger-driven choices,
Adding the bass to our melody.
Our eyes ravenously glowed at the feast.

At home, we unpack our decisions,
Those sweet, precious treasures!
Our parents notice our splurge.
My eyes suddenly distract by them:
They can stop us.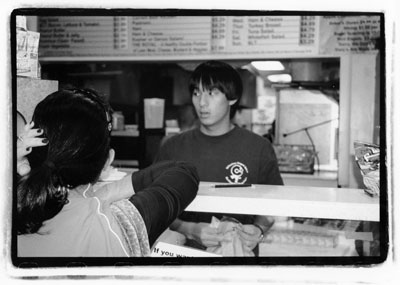 © Rachel D., Bethesda, MD