Grown Up
October 5, 2012
Then...
My parents didn't shout, they were happy and I was content.
Now...
They can't be civil, leaving only enough room in their bitter hearts to love me.
Then...
My siblings were mean and cruel, every word they said was like knives.
Now...
They hold me tight while I cry, and listen to me when I inject my opinion.
Then...
I followed God, in the pre-destined way I was taught to.
Now...
God and I walk side-by-side, talking and listening to the other.
Then...
The only scars I got were from crashing my bike or if I fell down.
Now...
The scars I carry were self-inflicted, my one and only regret.
Then...
Everything was simple, and everything was kind and bright.
Now...
My philosophy of life is just to survive.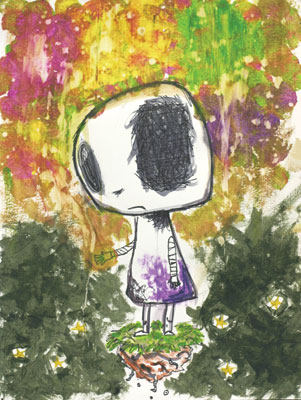 © Ashley W., Port Charlotte, FL