Reality at it's worse.
August 27, 2012
I notice something in the distance, a invisible hand pushing me forward to your lies.
A demon following you around, and mocking your existence, I see the drugs that fall deeply out of place, underneath the darkness of your eyes.
This life you use to treasure, You thought you had the life of fame.
Every soul around you, cages you in from the freedom you are suppose to have.
You look desperately for a reason, but the self destruction of your self is for only you to blame.
You no longer have the ability of control, the strength to finally say no.
You just watch yourself in the mirror, you see the life you throw away, and laugh.
Your decisions not only affect the feeling you will have for a few days, but it will affect every life around you, and their feeling's forever.
How many more lives are you going to destroy before you destroy your own?
My life is a constant battle trying to get you to notice how much life has to offer you.
You kill us with pain, the pain you no longer feel.
You break us down with words, the words you can not hear.
You push us away with hate, the hate you can not bare.
The world is lonely with out you here.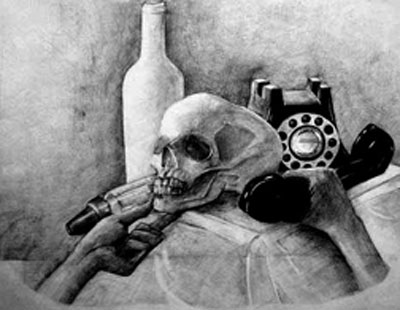 © Xiao H., Naperville, IL