His eyes, a stormy blue.
August 4, 2012
I love his eyes
(such sweet eyes)
The color of the ocean
when a storm brews
in its foamy currents.

Forever I could look into his eyes
and be stuck in an ocean of blue
and feel the salty wind on my skin
to where I wait in anticipation
for the next salty wind
to grace me with its presence.

Those stormy eyes
that seek and find me alone
and stir feelings inside me
quite like the storm to sea.

Though his smile
so warm when directed to me
lovely whitened pearls
that seem to dance on the edge of his grin.

The curl at the corner of his mouth,
that seems to fly towards the salty wind in his stormy blue eyes.
And whens he smiles
the way his face lights up
and he transforms into another person.

The words that sit on the tip of my tongue freeze
for his dimpled grin has appeared
and is making its way to my very soul.

And oh how is such a genuine piece of perfection
not able to dance across my lips?
And how so is my loves' smile
not mine own to cherish and love?

These questions I ask with a deep sigh
for not only does his smile carry a piece of my heart
but so does his eyes,
a storm in the ocean
that seems to pull me in
like the tide to a distant shore.

I love all of him
as he is perfect in body and in spirit
but mostly his eyes I do love
for he see's me
as not who I can be
but for who I am.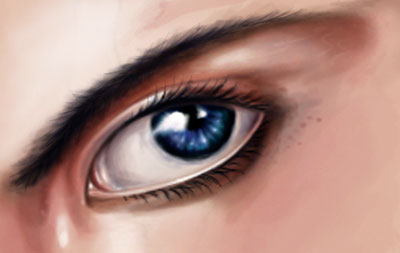 © Raul R., Monte Vista, CO