The Gray
July 30, 2012
Watch for those who betray. For the are the vultures of gray.
In hordes they come. Under the ever darkening sun. To pick away at your very soul.
You paid the price but never knew the true toll.

Now begins the march of the gray. To blacken out the day.
Behold the gray so swift and devious they are, silent as the mouse and as nimble as the stalking cat.
Deaths handiwork will be done.
This is the end, no hope for you now.
The gray have come and they are legion.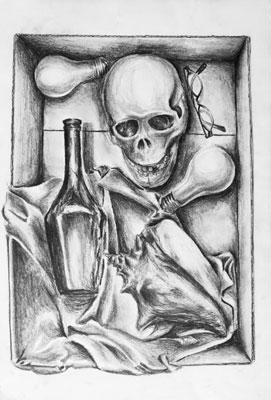 © Karen S., Norwalk, CT