Bonfire
June 21, 2012
I see orange tongues.
Licking,
Curling.
Belching their never-ending smoke.
Belching.
Trying tirelessly to reach the sky.
Trying.
Reaching,
Soaring.
And unceasingly-
Failing.
To look is painful.
But to look away is to die.
So not only do I look, but stare.
Stare.
I search the orange depths.
Search for answers to questions I don't know.
Search.
I see colors now.
Blue, purple, red, yellow and of course-
The unending orange.
Is it real?
Am I real?
Perhaps these are the questions for which the answers I am searching.
I doubt I'll ever know.
It consumes me,
I am drowning in a sea of mine own thoughts.
Now there is only blackness.
I see.
I am-
Fire.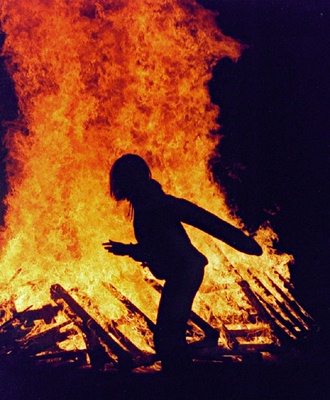 © Hali S., Robinson, IL