Let Me Live
May 17, 2012
I clean for you,
I cook for you,
I do the laundry for you,
Etc.
I do most of everything around the house.
I take care of my little annoying sister for you,
I always pack dads lunch,
I even try to get a job,
Because we barely have anything.
All because you give me excuses for you to not,
You say "I'm not feeling well, can you?"
Or "My back hurts, you do it!"
You're 31!
I'm 15!
You act like you're friggin' 60!
But you don't have anything wrong with you!
I shouldn't be doing all you're chores 24/7!
I don't even get to see my friends.
Every time I clean for you I always think of Cinderella.
Even though she was rick she lived poorly,
She never asked for anything at all,
But one thing…
This has been going on for too long,
4 years is enough!
The one thing I ask for you to let me live my way,
My decisions,
They'll be my mistakes,
But please,
LET ME LIVE MY WAY,
NOT YOURS!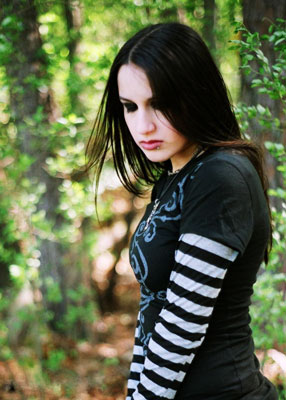 © Rebecca B., Marietta, GA