Obediance
May 16, 2012
In thought alone we're free
Though that's what they want you to see
For they hold the key to your cage
Keeping you enraged unaware
Without a care
For we are blind to it all
The virtual world has us now
Open our eyes and we're bound to fall
They make us bow and obey on belay
Which gets us caught
In this "perfect world" we bought
This thought is thought to be crazy
Because to most, ideas are hazy
Maybe it's cause we're lazy
We're being led like stray dogs
Away from the fray hogs
For them to keep control
To keep us on the ground where we grovel and roll
The dirt covers our face slightly moist
Stinging our face like bee stings
Keeping us in our place
Pulling us from our nose rings through their bull s***
But we don't notice it
The few that do stand-off
And stand-offs become outcasts
Put down with shotgun blasts
we are happy with our "perfect life"
with its falsified ways and strife
we couldn't care less, why should we?
So go eat from the bowl
Like a good boy
Eat, laugh, and forget their ploys
Now be good and sit and stay!
Be good and obey!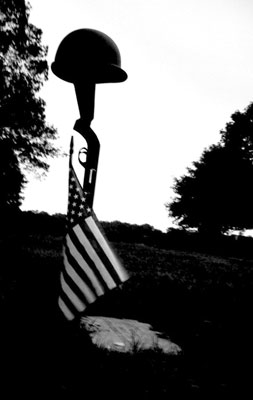 © Kristine B., Setauket, NY