Exciting Immortality
May 13, 2012
Void of light
And not a single sound.
The taste and smell of nihility,
Feeling of relaxation and apoplexy
Though not painful, only peaceful.

Darkness turns to light,
While Sounds of life emerge.
A taste that smells of unsureness,
The exciting feeling of life intoxication.
Nothing to stop this thought of immortality.

Drudging back to darkness,
All sounds have gone again,
Bitter taste and a similar smell.
Stiff and arthritic, nothing else.
Thoughts gather, another day to live.

Shining light creeps to a blackish night
Sounds of commotion and liveliness.
Tastes and smells all combine,
Feeling only the question 'why'
Nothing excites such a bleak mind.

Dark comes yet again
And all sounds have ceased.
The tastes and smells have gone
And feelings back to leisure.
Another night's dream brings back, immortality.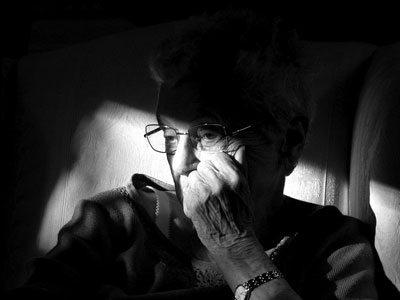 © Kate S., Hopkinton, MA