Any Other Name...
MAG
April 12, 2012
The gates to the castle are
Thorned and tangled, with
Swords ready to stab
Thieves enticed by the ephemeral scent
Warning that the jewel inside
Is not easily sought
Velvet curtains, dyed red
Dance in the breeze, revealing
Glimpses of the treasure are
Its last defense
At the very center lies
A heart, so yellow that it
Looks like it's made of
Gold. Protected by layers
Of red, and a battalion of
Swords. So hidden, there's
Only a memory of a center
As bright as the sun.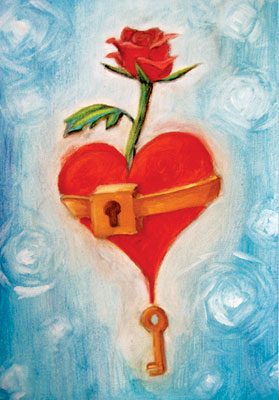 © Louisa L., Pleasanton, CA