Fly With Pride
April 21, 2012
What can you do,
When you're all alone,
In the darkness?
How can you cope,
When there's nobody
To hold you
When you cry?
Why do you live,
When the world is against you?
Who will care,
When you die?

What makes you
So different,
Little bird?
Why do they all
Hate you,
Little bird?

Can't they see
That you want to belong,
That you try
So hard to please them?
Can't they see
What they're doing
To you,
Making you become
A thing of darkness?

Why won't they
Let you fly with them?
Why are you
Always alone,
Always the one
Fleeing from
Their mocking laughter?
Why do you fly away,
Little bird?
Why don't you stay
And defend yourself?

Why is darkness
So hated?
Why is the night
So scary?
Why are they afraid of
What's different?
Why aren't you accepted
For whom you are?

Little raven,
Mocked from the
Time of your birth,
Because of your color,
Do you seek these answers?

To them,
You're always trembling
And shy.
To them,
You're nothing special.
But you are special,
And you are a star,
Shining in your own way,
So fly,
Little raven,
Fly with pride.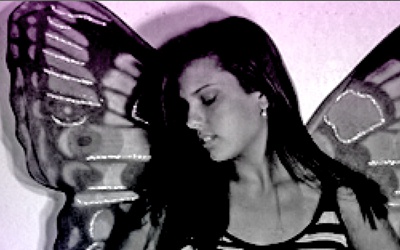 © Kathleen M., Rowlett, TX