Her Final Kiss
April 3, 2012
Gentle confessions release the sunlight,
In your smile...
Truth speaks so softly,
Running away,
So far...

Forgetting who you are,
As Shadows steal the glittering silver,
My love...
Oh, my love...
Say you believe...
In me.
Yourself.

Don't let me go,
Beneath the waves of seduction,
Darkness.
...Isolation.

Ragged breathing whispers to a falling heart,
Beating below trembling skin,
As comfort descends the final time,
From your kiss of deception...

"I love you..."
Spoken so passionately,
But darling... Why lie?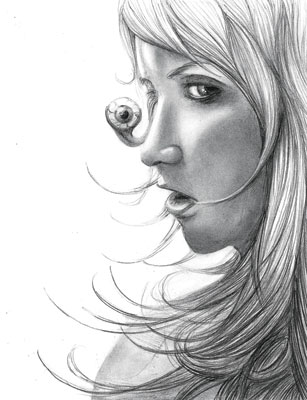 © Jessica P., Bethel Park, PA