Bone Yard
March 2, 2012
His tongue slides tauntingly around his mouth,
a trail of saliva left in its tracks.
He ogles her peaceful body,
her lids closed with ease.
He inches his body closer,
with an excited smile tugging at his lips.
He outstretches a shaky hand,
reaching into the
black bed's depths.

The body is chilled,
soft with emaciated flesh,
sunken eyes seep deeper into their decayed sockets,
threatening to drop within her hollow skull.
He stiffens with excitement,
at the appealing sight,
Such a tender delicacy,
saved just for him.

Lower he drops,
now confined in the casket's clutches,
her body so frail and weak beneath him.
His head snaps backwards,
while screams of pleasure snake from his mouth,
the only sound possible to be heard,
in the dark and isolated patch.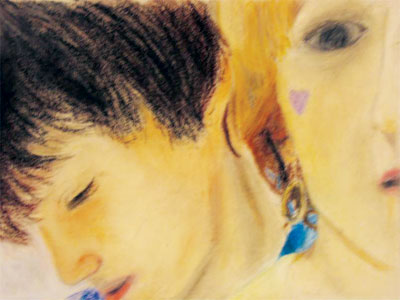 © Natalie D., Ames, IA