64 Degrees
February 6, 2012
Sixty-four degrees is
such a taunting tease in
the dead of the winter.
We are slipping on the edge of
the start of frothy February,
and the half-way point
of this monotonous month
marks my fresh start-
one more step closer
to freedom.
It's as if I am growing
feathered wings that
will fly me to all of
the things that are
so hard to grasp from
down on the cold,
hard ground far
below.
Every flight allows the risk
of falling but
my soul is calling
out of my body to
unleash my wants,
my wishes,
my words
to this doomed, broken world
that needs some hope
before its machines malfunction
and end us all, and all
in all
ends
itself.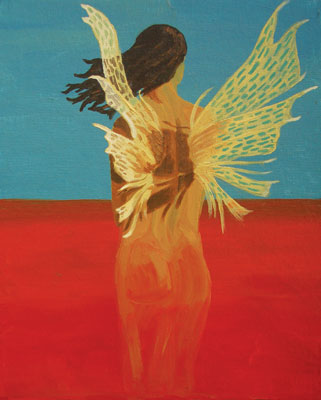 © Allison F., Langhorne, PA