I'd like to think
January 14, 2012
I'd like to think that you keep everything
I give you,
Material or not,
And hide it away in a secret drawer;
Somewhere where she can't find it.
Sometimes, you would take them
Out, slide them in your pocket,
And carry them around with you wherever
You go, so that whenever she
Accuses you,
Questions you,
It doesn't matter because the bit of
Me in your pocket deflects her angry volley
Of words.

I'd like to think that you
Fall into your bed at night with
Your hand still wrapped around me,
So that when the demons
Come and rip your chest open
With their angry claws,
Feeding hungrily on your blood,
That little piece of me will
Be there to cover your wounds.

I'd like to think that every time
You write down a new idea,
Or draw a new stroke on the paper
With your charcoal,
You set me on the table in front of you
So that you don't lose sight of the good
In this world,
And so your graphite and ink
Don't reach out with greedy hand
From the paper
And pull you under.

I'd like to think that every time
She finds you staring
At that little piece of me clinging to your
Heart,
She explodes into anger and jealousy,
But that you don't care anymore.

I'd like to think that maybe,
Someday,
You won't put me away in a
Drawer at the end of every day to
Prevent her from seeing me,
Because she won't there.

I'd like to think that someday,
Instead of her,
They'll be me.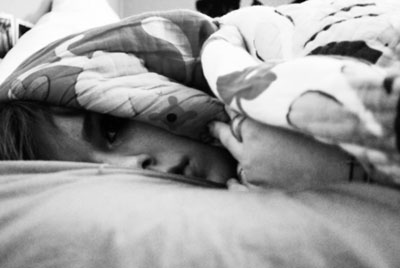 © Erin H., Carrollton, TX