Into The Darkness
December 27, 2011
The dark stormy clouds roll over head again,
the darkness is closing in on me again.
I want to find the light,
I want to find it,
but the darkness welcomes me more.
I sink deeper and deeper,
I feel like I'm never going to be free.
The murky waters pull me with them,
the current is stronger than I am,
I look up once more,
the clouds are here now.
I watch with a sadness as the clouds close,
the final piece of light closing,
being pressed shut by the clouds.
I look down,
and feel warm in my waters.
I see the cave appearing in the distance.
my new home,
my darkness,
a huge part of me now.
It welcomes me,
it loves me.
it is me.
the light is gone now,
and I'll be okay here.
for now.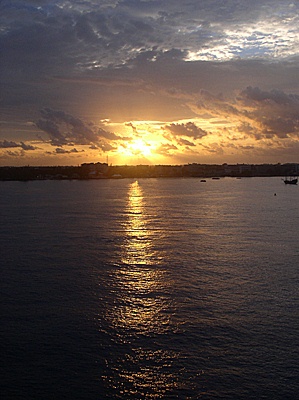 © Rebecca Y., Los Angeles, CA