Glass
November 30, 2011
Were all perfectly clean,
an see-through.
Too many smudges for lies,
I think I'm losing faith inside.
In truth were all glass in are lives.
Every time it hurts for seeing fog,
in our stained-glass hearts.
But what if it was worse?
What if the cracks soon bursts?
Soon I'm on a rampage,
now are we all on the same page?
Cause splinters hurt more than anything.
Fight what your made of, with violence.
I have no mildness,
I'm not the super saddest.
But maybe I'm the catalyst,
for something that never ends.
So here we go over again.
I'm constantly replaced,
repaired from toe to face.
I can't really remember,
but I have a temper.
No ones made of pure crystal,
stopping weaving our tensile.
I hate being made of glass,
its such a insane task.
But whatever letting life pass,
this life expands the colliding mass.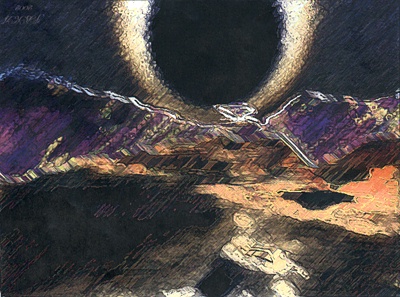 © Jason B., Colorado Springs, CO