My Shadow
November 23, 2011
My shadow has wrinkled yellow skin.
She is a dance in the dimming lights and in the night she will dream of romance, but more of love.
Slight little creature with broad shoulders and a sure smile.
Running through the forest—my shadow loves the shadows in the night.
The forest has so many different shadows-a chandelier of souls;
And it's a carful repetition of a tune we all know.
She tends to end up writing,
She is the quill.
The ink spewing forth is her blood and her bones the words she's read
She'll watch me write, with all too judging eyes and look into my heart, help me pull the words outside.
My shadows name is Distance, her dreams are far away.
I'll be pulling her in soon
So the wind can't have its way
Shadow I have loved you
But I need to sleep at night
So shadow demon friends,
Find another heart to bind.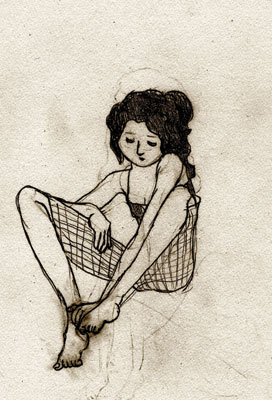 © Samantha W., Albany, NY