Sun-burned
November 27, 2011
The day you told me you didn't know if I was good enough, I laughed,
But not because it was funny,
Because I know I'm not perfect, but trust me, you aren't either.
And you think I'm too smart be cause I have all A's but really
The A's are in my eyes as angels every time I see you
And every time you walk in that door they sing ballads,
But I guess your angels are deaf, huh?
Or maybe they're there but your eyes are closed,
Maybe that's why you never see my tears.
Maybe you can't hear their song because you don't want to, you cover your ears with your hands
And you don't hear the crack in my voice on the phone,
The crack of a whip on an innocent back, being treated like dirt.
So this poem isn't for you,
Its for all the other girls out there who don't know what to do.
Because, trust me, you're not perfection in human form,
Not the light of our lives.
Women are built with two legs so they can stand on there own, we aren't meant to hold you up
On your ever so high pedestal, your opinion of your self rising higher than the sun,
And trust me,
One day you'll get sun-burned.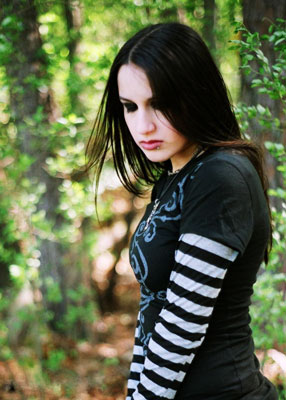 © Rebecca B., Marietta, GA