Ghosts of The Past
November 7, 2011
Look at you now!
You crawl, you fall,
You walk, you stumble..
As if I can't see all that your eyes are telling me,
So sore, they beg to be forgiven,
Yet why do you cry dry tears I can't see?

We've been down that road together,
Bruised and damned.
Prayers we told with tears in our eyes,
Scars I know you've wore this long,
Curses they set us a blaze,
Still the cries of our hearts remain unknown.

The shadows of yesterday,
They haunt you to this very day,
But don't you see every nerve in my body dances to your words?
The thoughts I have,
The dreams I dream,
You won't ever know!

If with every step I could hold your hand,
I'd never let you down,
If I could open your eyes,
I'd make you see what I see,
If life is not the fight you imagined it would be,
You would breathe in what I breathe in,
Instead of suffocating under the dim light,
Instead of bottling up your rage,
You'd believe there's more to life than the life you've lived.
Think of me as a mirror to your tomorrows,
Live a little more so I will have a story to tell,
Of the ghosts of our past,
That tore down the walls between tragedy and sanity.
Laugh a little louder so I can celebrate,
The victory we've long held,
Cry never again so I can don't have to die in shame,
Pray a little harder so won't have to drown again,
Feel a little brighter so I can return the colours we lost in finding you.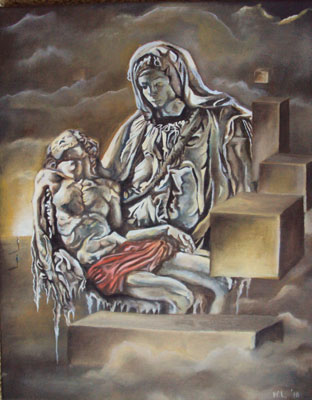 © Winston L., Dallas, TX