Knocking on heaven's door
October 23, 2011
If I were to knock on the doors of heaven
Would he consider me as his child?
The tears I shed on those hopeless nights
may have become the corridor of light that i am walking through

God once asked me, do you love me?
And I told him, it's time for me to love you, as much as you loved me.

It isn't something I can't blame, nor regret
The countless times I tripped and fell
Over the barrier of what I considered unfair
The blame I could neither imagine nor face
Which was my weak self that I hid behind the doors of heaven

Now I've come here to confess
What a shallow person I am
I am not a hero, nor a villain
who has the courage to face the consequences waiting ahead
Yet,
I've decided to rather be somebody than nobody
And be someone who gives,
rather than someone who receives

So I stand here in front of the doors of heaven
To be human and to find myself
I hide nothing, because that is what brings me here
And I am here to be your god, dear god.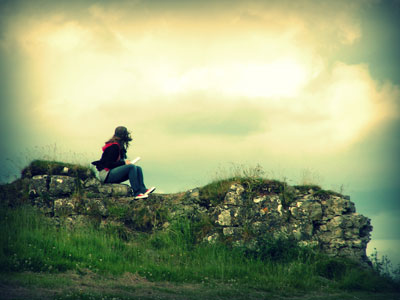 © Caroline C., Coronado, CA