Tomorrow Will Be Yesterday
October 8, 2011
One day after another rolls by.
Some are so beautiful they cause
an ache of missing before they've even left.
Others are pure and warm, the worn
nostalgia coats them after many years
of fond recollection.
There are those too awful to recall, days
that make skin crawl and
voices echo, screaming again
and again as they retch their way
to the surface. No matter how many times
they've been stuffed back down.
We'll all take the final day to remember the rest.
The good and the horrible,
the days that contain our mistakes, our suffering,
our triumphs, our tears, our journeys through
each year are written on the face of
the days trailing behind us.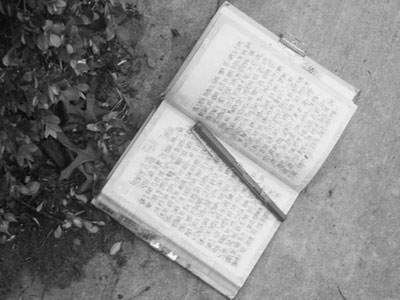 © Quinn B., Lubbock, TX