Slipping Away...
September 25, 2011
You made me laugh,
you made me cry.
You made me smile,
even though you lied.

Love isn't really love,
until you make that sacrifice.

I never knew what it was like...
to love until i met you.
I fell into my own little world,
fading into the blue.

You had me mesmerized by your touch.
Even a kiss wasn't enough,
to express my love for us both.
Two young lovers to stupid to cope.

But all good things must come to an end,
who knew we would ever be more than friends?
Nothing lasts forever as they say.
Love is just a game we all play.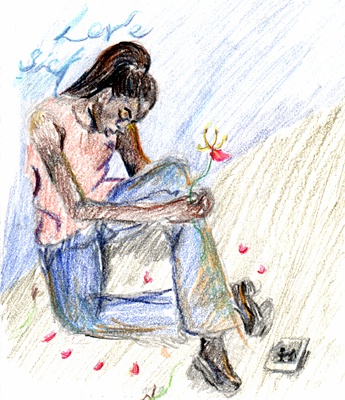 © Sherrell B., Philadelphia, PA