Those Who Will Return
September 3, 2011
The concrete is stable beneath her sinner's feet.
Her face gleams in the dim stage lights with tears
of remorse, hand's held high in longing. Glory closes in
around her tiny body.
Her knees buckle then she is on the ground
kneeling in beautiful surrender, Thoughts of
His love overcome her senses.
Her mind is bursting with joy, but
reeling from the unbearable pain
of those who she longs to see here with her.
Those who do not know of this power, of His love, and
Those who have never cried out for the worries of their
world to be lifted. Those who have never known
what it means to be free. Those who do not know Him
Yet.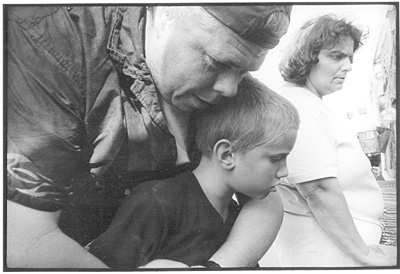 © Mary A., Fullerton, CA