I Wonder Always
September 1, 2011
I always imagined that after this trail,
After the hell,
After the path I never should have taken,
That my life would be different.
That I would finally have all things,
That I never could before,
Or that never lasted long enough,
To enjoy.
And I wonder if I will get that there?
To get the chance to truly be her,
And live the life I always imagined,
That I would?
To finally tastes those things,
That were never offered to me,
Given to me,
Had by me.
I wonder if I will have it there.
I always figured that when the time came,
That I would have those things,
And I wonder if I will,
Or if I won't.
Those things,
I've seen others abuse,
Others lose,
Others have and have and have,
And never understand the meaning of them,
Or what it is like to be without them,
And I wonder if I will have it there.

Because this trail,
This hell,
Is nearly over,
I can see the ending of the path,
And I wonder if I will finally have,
Those things previously imagined,
And only wanted.
For as they say,
These weren't the best years of my life,
I will still come into those,
So I wonder if I will have those things there,
The things I have been missing,
Are they there waiting for me,
To find them,
And them me?
I wonder,
And…
I hope.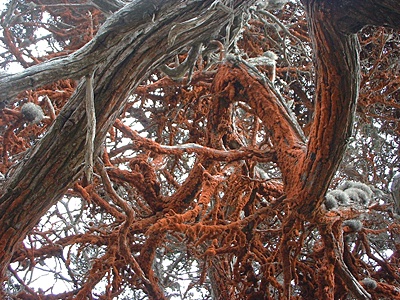 © Tyler B., Buenos Aires, Argentina