Sorry Not in Reality
August 4, 2011
Don't you hate it when your watching a movie,
and the people kiss,
or fall in love,
COMPLETELY in love?
Don't you ever wish that was you?
Sitting in a field,
on the mountains,
at the beach,
with his arm around your waist,
holding you close,
leaving you breathless by his looks
kissing you beneath the setting sun
the space between his fingers are right where yours fit perfectly?
Him calling you "his girl."
or Babe
Texting him till dawn,
On the phone, without saying one word
but he still lingers,
him being beside you when your sick.
Yeah, THAT perfect of a guy,
is just written on a piece of paper,
Just.
like.
this.
one.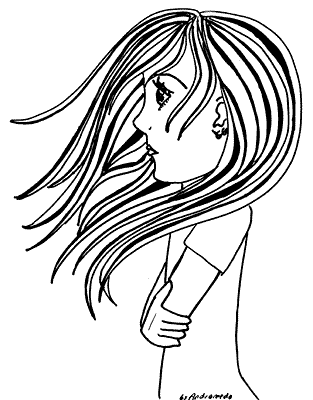 © Andromeda M., Milford, CT