Discrimination
July 5, 2011
When people look at her
They see a girl with pale skin
Golden hair, and something else.
What is it?
No fishes fins, no gaping mouth.
No slits for eyes, no words to shout?
They taunt her! Why?
They still have no idea what still awaits inside.
She wishes to be different, how?
No matter how many sneering faces,
infinite scowls?
She walks on past, the body bullies.
She loves herself, from the inside out.
A heart so big, a smile so broad,
Yet she never waits for anyone to applaud
Her brashness, her braveness,
Her unique style?
Take this from me, to each and every child
Of discrimination.

Like yourself from the inside out.
Then you'll never have a reason to shout
Curses at your peers,
Whether you have a big mouth,
A too tall frame,
Wide elephant ears?
Love yourself then, and never again.
Be faced with the people of discrimination.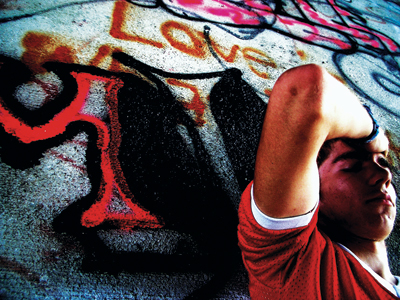 © Sindha A., Champaign, IL