Calm and Quiet Sea
May 15, 2011
Silent as a lonely midnight,
Serene and rippling with the breathe of the sleeping.
Peace is an eternity in the depths of liquid sapphire.
A world of content is the silence of tranquilty.
The waters mirror sun in twilight.
Calm and quiet sea.
...
A heaving snarl, an angered roar.
The ocean rages and swallows wooden enemies on it's surface.
Swells of fury, burbling lungs of loathing.
Waves burst and spray.
Sound piercing the sky with cracks of lightning.
Death consuming...
Calm and quiet sea.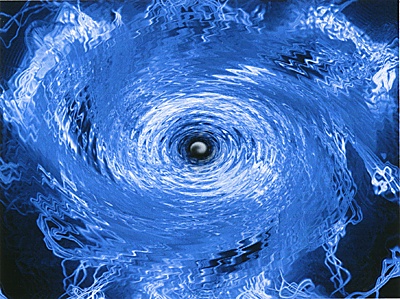 © Alex D., Phoenix, AZ