New Beginning
May 23, 2011
As the tears roll down my cheeks,
All the memories rush back to me;
The good, the bad, and the ugly.


What will stop the pain I feel?
Or the longing for affection?
What can end the harsh words?
Or the rising tension?

The words "I love you"
Never cross your mind.
Only the thoughts of fighting
Appear to you.

What will bring back the late night calls?
Or the smallest acts of chivalry?
What can begin the sweet words again?
Or the sparks that once flew?

A hug is out of your spectrum,
You're unaware of how it makes me feel.
Only your feelings matter,
But you aren't happy either.
What will this lead to?
A painful split?
Or a new beginning?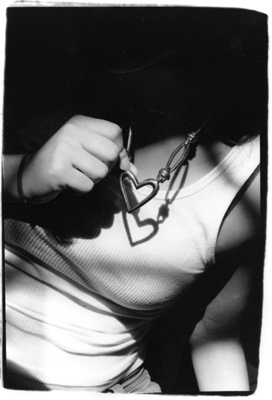 © Julia R., Bethesda, MD