My Dull and Depressing Life
May 15, 2011
I don't understand why I feel this, but I do;
Lost in the sea of my life, the time spent;
And for what? Nothing, it seems.
Friends steal everything;
They ruin everything;
Pretend it's all okay when you feel like screaming;
But you pretend too;
Because what's the point?
All I am, they are more;
What am I? Nothing;
So leave me alone in the corner;
Let me cry alone;
Because you caused the pain;
And yet you act like it's fine;
Go away, you're making it worse!
You're making me worse;
My enemy, my friend?
You are both, but I wish you were neither;
Friends are cr**, they have no idea;
What the he** is going on in my head;
I am alone with my thoughts;
Devouring my mind and torturing me;
Tears for life;
Day after day;
No one knows;
No one cares;
Insults and compliments;
Deny both, believe both;
Rushing life, where'd it go?
Smiles fade;
So do I;
Depression sinking into flesh;
Sponging all happiness, turn into death;
No meaning in this world;
No happiness in this day, week, month?
Slothful moves, rushing thoughts;
My mind is in the traffic of sadness;
A dull feeling of gloom;
No acute misery;
Because those feelings are too strong;
Too much pain;
Yet not enough to make me live;
This life is not living;
It's just a blind blur;
Smudged with tears;
Where is the joy I owned?
Lost in the clouds of my frowns;
I am nothing now;
That's who I am;
Unknown, unwanted;
I'll be there;
But you can't see me;
Gone, unnoticed, hated.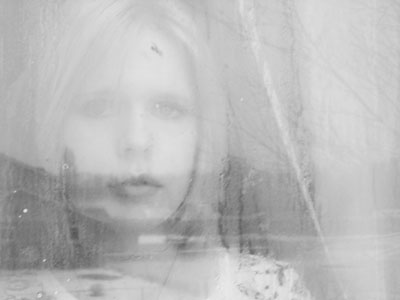 © Hannah S., Avondale, AZ