Seglinda
April 18, 2011
On the wall,
beside the TV.
There is a picture,
of an old man,
with a bunch of kids.
There is a little girl,
In a blue dress,
sitting on the floor.
It may be hard to believe,
but that is me.
At age three.

Not knowing in four years,
my life would change.
FOREVER.

My piglet friends,
became people.
My huge house,
is now a trailer.
Barney would be replaced,
By the CSI's and NCIS's.
My days on the farm,
would become never ending,
band practices.
The best man in my life,
would never wake up again.

My Barbies would become
dolls I can't even touch.
Scooby my best friend in the world,
Would have to be given away.
Shadow and Oscar,
would be gotten to replace him.

Someone told me to grow up,
the other day.
I told them I was.
Ever since 11:35,
January 18, 2003.

I had to be,
for that little girl,
in the blue dress,
sitting on the old man's lap.

She never really understood.
Why it had to happen.
The changes had to a core.
Why the best man in her life,
wouldn't ever
hug her,
make her laugh,
encourage her,
sing with her,
take her to the barn,
be her helper,
let her eat ice cream for dinner,
any more.

He wasn't going to see her,
grow into the fine yough lady,
she is today.

He is
FOREVER
gone.

He will never meet
Emma May Shugert,
Trevor Cross Lyons,
Isic Franklin Shugert,
Gabriella Grace Lyons,
Paten Nathan Shugert,
or little Eddie,
Ever.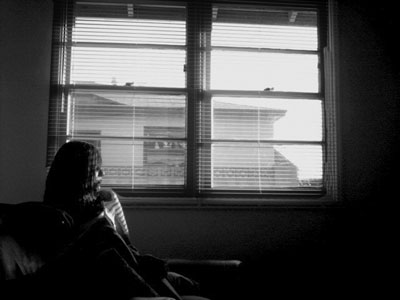 © Roxana R., Tustin, CA