Put Xs Over Her Eyes
April 9, 2011
Sworn to secrecy,
With your mouth shut tight,
You wait alone, leaning against the stairs.
Heart pounding, louder than the noise on the other side.
You wait, for the silence to follow,
For the air to still.
You wait, patient for Him
In the door frame. For the knob to twist slowly
And for the steps in the hall.
Any minute now he'll be finished,
And he'll ask for her, leaving you.
The next girl. You'll sleep away the pain
And there will be silence.
Sworn to silence, with mouth sewn shut
Like a doll. Neat little stitches all in a row,
Like tiny black bugs between her lips.
She waits, for the inevitable, for what she's seen,
She must be punished.
The thread will be black, to match her lips.
A tiny row of Xs across her eyelashes should do the trick.
Sworn to secrecy, she is. For what she's seen,
The punishment is this.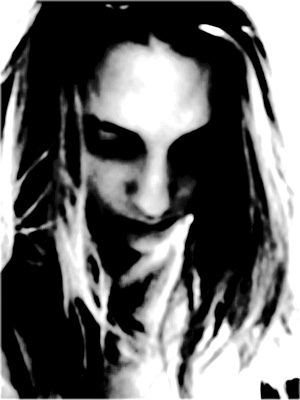 © Maria B., Boston, MA