Just words
March 31, 2011
Your words:,
floating like sharp knives above my heart
wanting to deeply touch, to tangle up with my veins
and choke up my senses that day
That day you corrupted my innocence and lying in your bed, i knew you
I knew the way your hand folded into my precious heart, you were just there along for the ride.
No need of words to paraphrase your actions, no need of a single glimpse
to secure myself that they were right all along.
Yet i was foolish to think of hope. Let me dirty my hands with some more,
With some poison you've learn to acquire because i would have never thought
that touching could damage a soul.

I blame it all on your reckless mind,
that knows nothing but to hide well inside.
That builds walls to bury the past.
And still until now, I blame it on my human qualities
Because i shed a sweat trying to over pronounce these words
but you never heard me after all. You shut me out into passages
that you thought would help but rather...they've burned.
And all this "pretty" talk that you say and rewind
But pretty doesn't assure and it can surely be seen by the blind.

My words.
carefully touching their hearts, absorbed into some proper manner
because it works, like a poet's tender phrases, my mind unfolds.
I write because my experiences have driven me to escape myself
though it may seemed the opposite to some, a weight has been lifted off my chest
My lips won't tremble at your voice, believe me that's a promise, my love.

This is the night i renounce, clapping of happiness and hate all combined
And my heart has been darken with rain clouds, Yet I smile because I've won.
My words don't stab but rather caress, I've learn a lesson or two
And it surely doesn't involve being with you.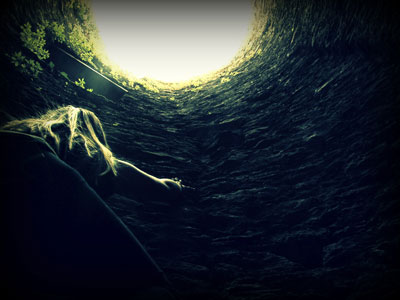 © Caroline C., Coronado, CA