Amusement Sky
MAG
March 16, 2011
One night during
the death of summer and the
birth of autumn,
we drove to the emptiest place we
could find.
After sitting hip-to-hip in the backseat
I moved my feet so they could keep a beat
on the soft grass that would soon undergo
defeat from the annual depletion.
Midnight swarmed around me as I
trudged up the sides of those
dark green hills
and when I was finally at the top
it was so easy to stop worrying.
With my palms to the skies,
the moon illumined my eyes
and I said my good-byes
to the last gusts of the summer air.
I watched the fair
of the universe above me,
stars on rides and the moon pulling tides,
the planets confiding in me
to tell the world about their
words and rings.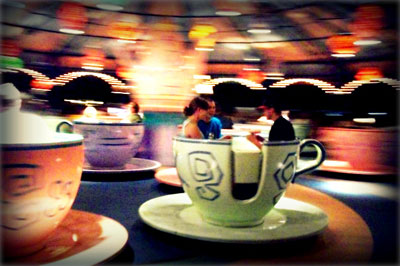 © Lynn S., Baltimore, MD