Melancholy Hill.
February 10, 2011
Entering a small town on

Melancholy Hill. Small yet pronounced, the village

is full of old houses

with rocking chairs swaying on the porch in the warm air.

The sidewalk is grayed and grizzled,

every lawn cut clean

every car parked in its garage.

Shops in its slow beating heart are stained yellow

with age.

Roofs appear brilliant red against the grease colored

sky here on the hill.

Women, modest in their skirts, men in their ties

and Sunday best.

Gray, brown, stained, yet proud in its being,

not living but not dead.

No emotion but still okay, here on Melancholy Hill.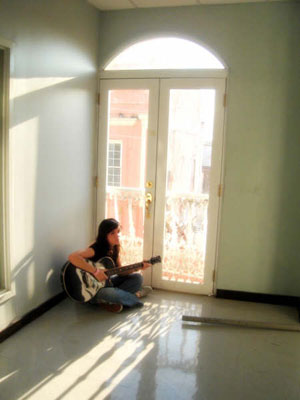 © Eveliz V., Bayamon, Puerto Rico