Not again
February 23, 2011
I don't want to wake up today…
I don't want to wake up ever…

Who'll be my companion this time?
Poetry, will you be?

How will the world treat me this time?
Let me tame my dreams…
But the sunbeams are knocking me up…

Its impossible to paint the seventh sky… so let me paint the sixth sky to fool my stubborn eyes…

But me is me…
Me can't leave me…
The stars may die and be born again…
But I won't leave me ever…

They say: "Give your best to the world and the seat next to you will never be empty…"
But if the world's so cruel
Why would I leave me alone and talk to those charlatans?

I'm afraid to open my eyes today…
I don't want to open my eyes ever…

I don't want to start again…
But I can't hide in my cocoon forever…
Some day…I'll get my wings back…
I guess its time to surrender…

What's happening? Am I landing on the soil again?
No… wait…
Heaven come back…
No…
I'm crying…
I'm breathing…
It's painful…
I'm all concrete again…
No… not again.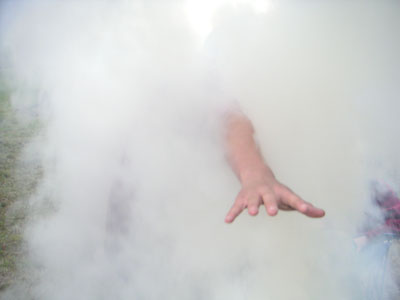 © Garrett M., Port Angeles, WA