Crooked Limbs
February 6, 2011
Crooked limbs,
Broken at the seams.
Unable to fix,
Unable to repair,
Unable to forgive.
Wounded too far deep
Too far deep into the core
Of nothingness.
Splashes of color
Here and there,
But only to mask the huge pit of
Black.
The black that surrounds the sin,
That envelops the world,
That protects the good from the bad.
The burning reflections,
The teasing hints of blue,
The fluttered tastes of hope
Pecking at the surface of
Nothingness.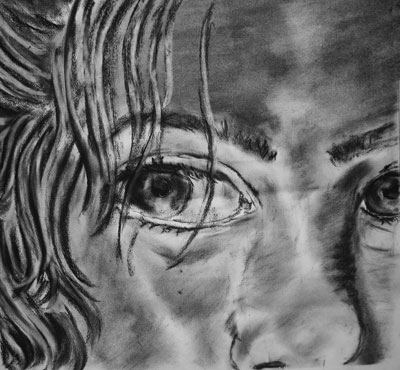 © Brooke W., Weston, MA