Waiting
December 30, 2010
Sitting on my bed,
Waiting for you.

I might as well stand in your driveway
In the cold, pouring rain.
In fact,
I might feel more comfortable there.
Seeing your family,
Watching your life from the outside,
Pretending I was still apart of it.
It's like you're out of town
And just haven't called me yet.
I'm waiting for you to come home
Where you belong.
Maybe you've met someone.
I pretend it was on a far-away beach,
While I was far from your mind.
But it's not that simple.
You won't walk in one day and hold me close
Like you've always done.
Because I'm not waiting for you
To just come home.
I'm waiting for you
To remember me,
To miss me,
To fall in love with me again.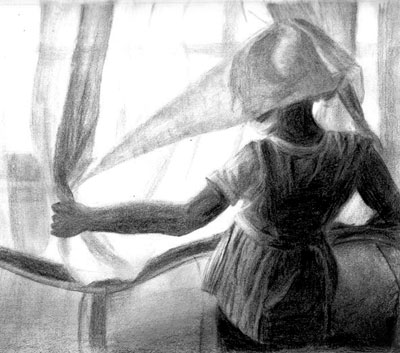 © Kelsey M., Davenport, IA