Individuality
November 5, 2010
I hold my head up high
And I show my individuality.
So many times I see,
The boys and girls with clique related things.
Popular because of clothes and hair.
I, myself, am a different person.
Keeping to myself,
Protesting the look of the school kid.
Dressing how no one dares
Using unpopular styles and sayings.
I know my friends.
Friends I have love me.
Not for popularity,
Not for clothes, hair or design,
But for myself.
The love for me is because of me.
Not because of my designer jeans
Or my low cut top.
Outcast I may be,
But at least I have style and I am real.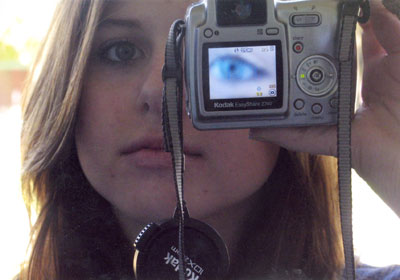 © Jessica M., Phoenix, AZ