The Final Ending
October 24, 2010
Black and gold splotches covering his curvy country road body.
Silently his moves throughout the brush.
Revealing his full length
You can easily see more details.
His long tongue flickers out of his cavernous mouth.

Walking towards him I see more
I see his scales cover his entire body.
Moving in all directions, skin wrinkling, eyes shining
He stares me down as I move closer and closer.

His triangular head moves to follow me.
He lets me move as he tenses up.
I see it like slow motion.
It's like he told me enough.
He lunges.

His bite hurts.
Shooting venom through my veins
I laugh and smile
Only because its what I want.
You left me in peril and a stage of depression.
This was my chance to get away.

I fall to the floor paralyzed.
The rush of the venom is to much.
Blacking out I feel my organs fail.
My breaths shorten
My heart stops.
If anyone was around,
They would have heard my final words.
I love you was softly said from my lips as I slip unconscious.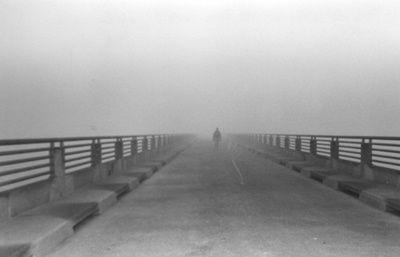 © Becky G., Westerville, OH