Hallucinations of Love
October 19, 2010
Staring at his gorgeous hair,
Locks and locks of curls,
Brown beneath—
Blond above—
Nothing
Compatible.

His eyes glistening—
With power—
With passion.
With ever-lasting love.

I can see his body—
Silhouette.
Lurking in hallways,
Creating hallucinations for my mind.

He turns his head swiftly,
Face of handsome—
Glowing.
The angels scream his name.

How badly do I miss him?
Mind plays tricks:
Dirty,
Nasty,
Hurtful tricks,
Telling me lies
He
is
still here.

I drop book, pencil—
Leap into his arms—
—Opened wide for a hug—
Slip through his grasp
Plummet
to
the

ground,


He is not really here.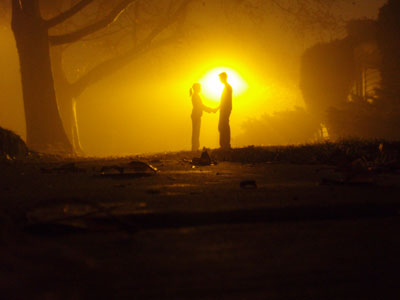 © Tanner H., Kaysville, UT