Who Knows?
October 13, 2010
Do you have any idea what you're doing?
Any idea at all?
Because I highly doubt you even thought about
where your life is going to take you.
Where you are going to be in twenty or thirty years
or what kind of life you're going to have.
And that's okay.
You don't need to know if
you're going to have one kid or seven,
the life you always imagined, or one everyone dreads.
You could have the perfect husband,
be in a committed relationship with the man of your dreams.
Or who knows, you could turn out gay.
And nobody says there's anything wrong with that.
You could live in a mansion, an apartment on Beacon Hill.
You could own a Dunkin Donuts,
a convenience store right off the high way.
You could be in the army, a doctor in the ER,
a lawyer in the middle of the biggest lawsuit of the decade.
One person reading this is probably going to be president some day.
Or not, who knows?
We'll find out eventually.
You could be a bum on the street,
or maybe you're the one who pays for a homeless
person's meal when they wait outside McDonalds.
You could be anything you want, anything you don't want,
you could be what you've always wanted or what you never expected.
Just remember…anything and everything is possible.
Don't give up because you think you can't do it.
Go for it.
And don't stop 'til you get what you want.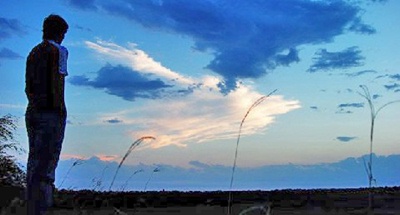 © Stefanie K., Katy, TX