like the ocean,
September 19, 2010
i have had one taste
of your salty-sweet skin,
lapped gently at the soft solidness of your body,
loved the finite and fragile confinement
for the liquid soul swimming in your eyes.
now i will search for you
on every lonely shore;
i will fill each empty footprint
looking for your unique shape;
i will chase down unknown walkers
hoping to hold you again.

i will watch for you forever,
Lover i could not follow.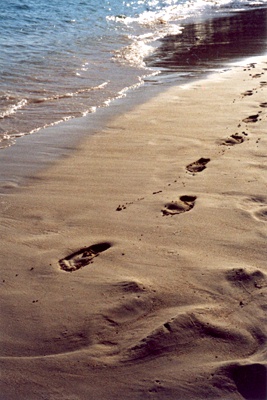 © Ashley B., Potomac, MD