Captured in Words
August 15, 2010
Pride runs down the back, stinging the eyes as
Drums throb, and the heart follows in flawless step. God's
Words from before ring in the pounding ears, and
Anticipation, regret, triumph mingle, celerity unchecked in
The fierce, dogged feet, frantic, icy hands. The
Mouth would roar, scream the passion to
The starred night, inducing vertigo in its wake, but for
Living, breathing, electrified harmonies, spine-tingling
Arias scorching through the arms, into the
Heaving power and love of the universe... tracing
For an echoing moment, a watcher's pulse— could it be?
That in the body's painstaking struggle for that
Unattainable perfection, a fleeting instant of joy appeared?
Alert, acutely, to kinetic gestures of awed control,
Defiantly ignorant, with steely resolve demanding, crying
For the arched back and daring stare, intensely clenched fists,
Fibers of the body spring-loaded for the signal, which
Whispers, break!
Last trickles of blessed, quivering music are
Cherished, drizzled with tears of longing in the golden
Memory, precious and melliferous, strains of exultation from
That savored, transient second of rapturous
Happiness. A fervent prayer from the soul transcends to
The great, domed heavens, which are stunning—
Silently indescribable.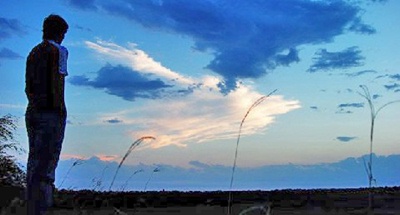 © Stefanie K., Katy, TX